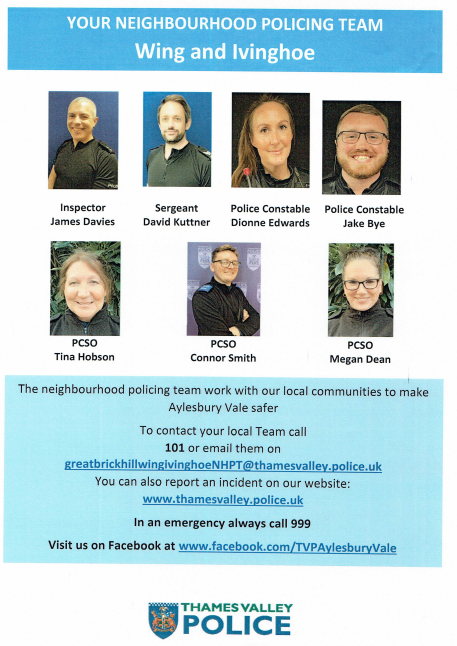 Thames Valley Police are committed to involving the community in the policing of Berkshire, Buckinghamshire, Oxfordshire and Milton Keynes. We believe that by improving the flow of information between the community and its police we can all make a greater impact in the prevention and detection of crime and anti-social behaviour.
This site provides an invitation for you to participate in the exchange of information with Thames Valley Police, Neighbourhood Watch and other community groups. As a registered recipient you will not only benefit from two way messaging but may also learn about those in your community subject of anti-social behaviour orders, help identify suspected or wanted criminals or learn about community groups, events or meetings in your area.
You are invited to become a registered recipient of messages of information, crime alerts or witness appeals local to the area in which you live or work by email, text or telephone by registering at https://thamesvalleyalert.co.uk/ .
 
There is now also a free smart-phone Alert app which provides the latest local policing news straight to your phone. The app can use GPS data to send you targeted messages according to your current geographical location and messaging preferences, sending you instant notifications to your mobile phone about specific information, warnings and advice relevant to that location.
 
Whether you live or work in Thames Valley, or are simply visiting the area, you can now receive alerts on the policing news you need to know about, locate your closest police station and view feeds via Twitter, so you'll never miss those important updates and breaking news
 
To download the app, visit the Apple store or Google Play and search 'Thames Valley Alert'.

Scam Advice from Thames Valley Police